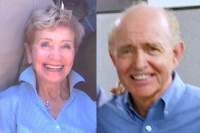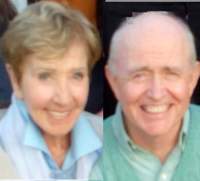 Paul & Nuala O'Higgins are natives of Ireland now residing in Stuart, Florida, which is the base of their international, teaching ministry - Reconciliation Outreach. They have been in full time ministry for over 35 years in a ministry of teaching, and equipping that has brought them to more than 30 nations.
Their vision is to call forth, train and mature, faithful followers of Jesus from every walk of life, to take their place in the final end-time harvest. They are the authors of several books, including Christianity Without Religion, The Supernatural Habits, The Four Great Covenants, Good News in Israel's Feasts, Life Changing - World Changing Prayer and Salvation Of Spirit, Soul & Body. Click here to visit bookstore
Their calling is to strengthen believers with the life-changing revelations of the New Testament that can equip them to be fruitful and effective disciples of the Lord Jesus. Their teachings on the Kingdom of God include an explanation of the place of Israel in God's plan and the true nature of the church's connection with Israel and the Jewish people.
The name Reconciliation Outreach is taken from 2 Corinthians 5: 17-21. "Therefore, if anyone is in Christ, he is a new creation; old things have passed away; behold, all things have become new. Now all things are of God, who has reconciled us to Himself through Jesus Christ, and has given us the ministry of reconciliation, that is, that God was in Christ reconciling the world to Himself, not imputing their trespasses to them, and has committed to us the word of reconciliation. Now then, we are ambassadors for Christ, as though God were pleading through us: we implore you on Christ's behalf, be reconciled to God. For He made Him who knew no sin to be sin for us, that we might become the righteousness of God in Him."