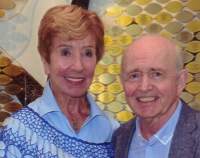 We invite you join us on this special
Tour To Israel
and discover the Land together in the light of the Prophets & The Ministry & Teachings of Yeshua.
Please share this with your fellowship & network.
One in His great love and service, Paul and Nuala
e-mail for more details of our 2021 Tour Oct. 6th - 15th - Space is limited so register a.s.a.p.
ISRAEL-TOUR-2021 (Printable format).pdf
Israel-Tour Itinerary -2021.pdf